rock space's successful participation in the Gitex Global exhibition has left a mark in the world of tech and customization. At this event, we introduced our innovative "Cellphone Beautify" customization solution, redefining the concept of phone customization and creating a buzz among attendees. With the event now concluded, it's the perfect time to reflect on the advantages of this project, the benefits it brought to the store, and the exciting prospects for the future.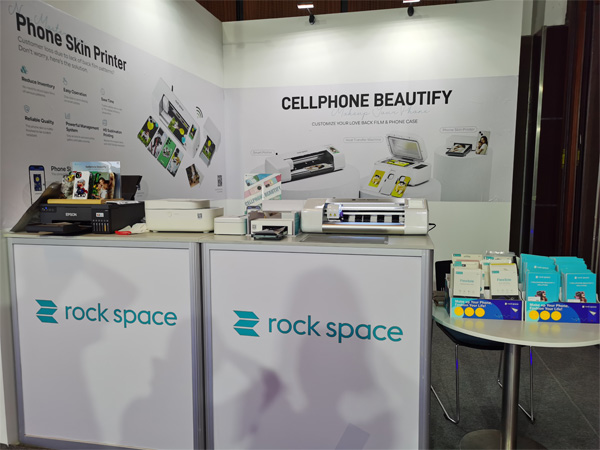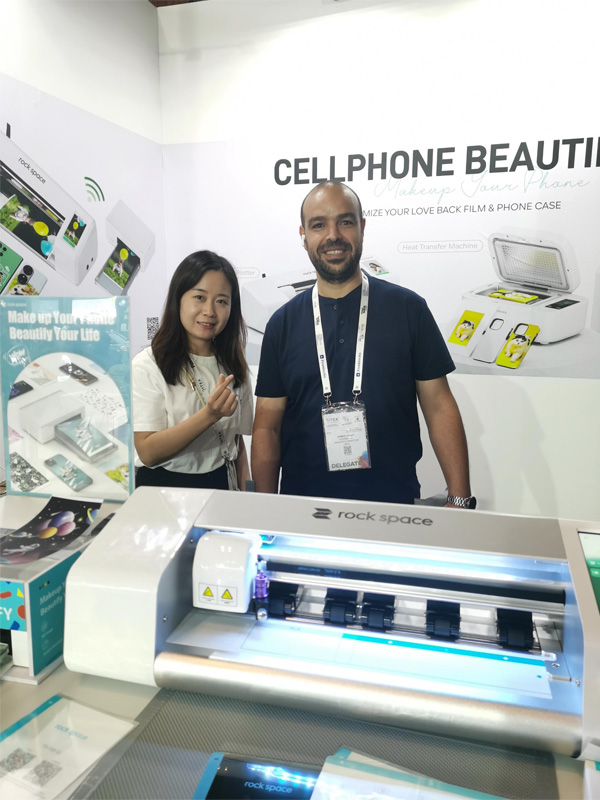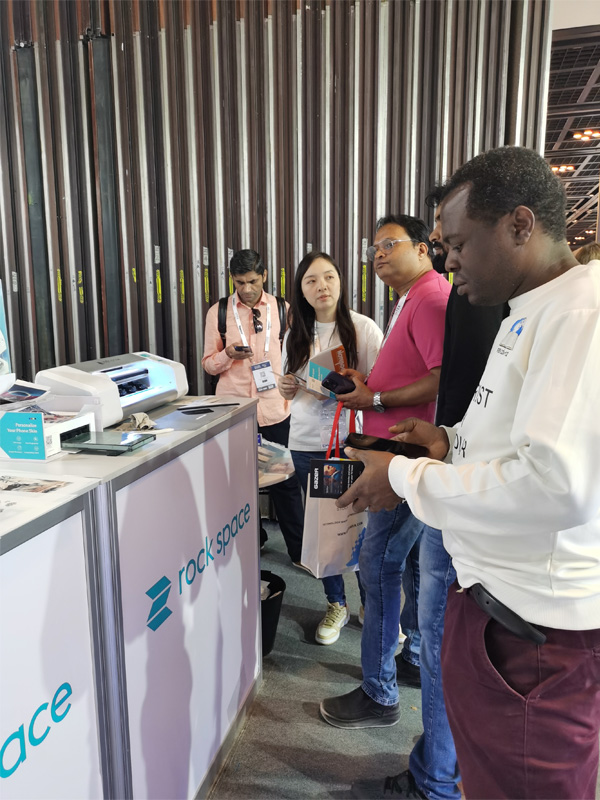 "Cellphone Beautify" is more than just a service; it's a revolution in personalization. rock space empowers customers to transform their mobile devices into unique, one-of-a-kind pieces of art. With a plethora of design options, customers can express their individuality like never before. The project's success lies in its ability to tap into the consumer's desire for self-expression and personalization in today's tech-savvy world.
For retailers, this project is a game-changer. "Cellphone Beautify" provides a fresh revenue stream and a competitive edge. The ability to offer customers a unique and tailored product enhances the in-store experience, drawing more foot traffic and increasing sales. With the rise of e-commerce, providing such customization services in-store is a smart way to stay ahead of the curve.
Looking forward, rock space envisions "Cellphone Beautify" expanding its reach globally. By continuing to innovate and collaborate with artists and designers, we aims to offer an even wider range of design options to cater to diverse customer preferences. We also plan to establish partnerships with more tech distributor or retailers and expand their presence in international markets.
In conclusion, rock space's "Cellphone Beautify" project has redefined phone customization, providing advantages for both the company and its retail partners. As the project gains momentum and extends its global footprint, the future is bright for those who seek to merge technology with personal expression.