From April 11th to 14th, the Hong Kong Spring Global Sources Consumer Electronics Show opened grandly at the AsiaWorld-Expo in Hong Kong. As a global professional B2B international trade procurement event, the exhibition gathered many high-quality enterprises from China, South Korea and other Asian regions, with more than 6,000 booths. Tens of thousands of buyers from more than 140 countries and regions visited, making it one of the largest and most influential consumer electronics exhibitions in Asia.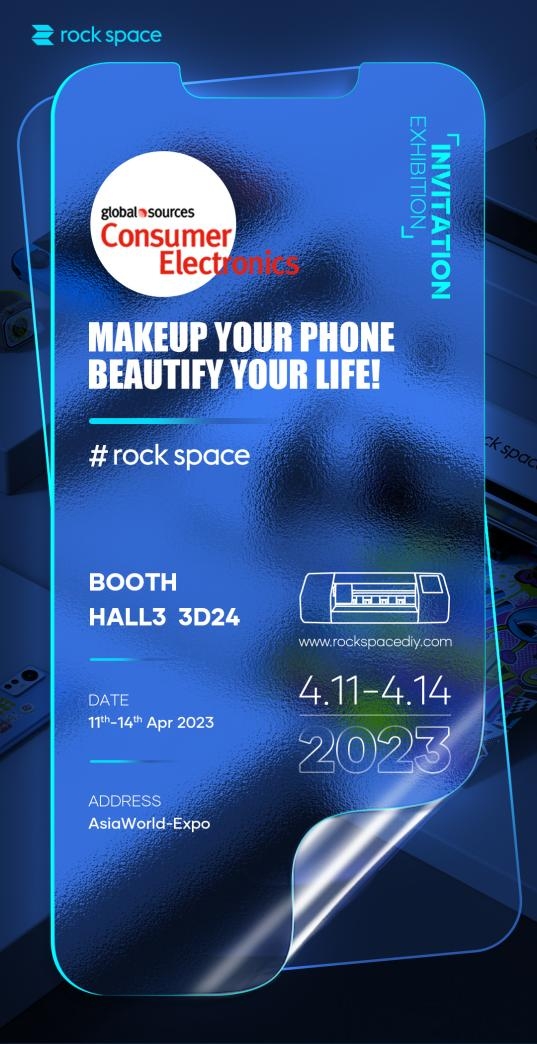 As a leading global provider of custom solutions for phone cases and phone skins, rock space is one of the exhibitors at this exhibition. rock space will showcase its latest Phone Skin Printer and Heat Transfer Machine at the exhibition for the first time. These two products are characterized by their simplicity, environmental friendliness, durability, and low operating costs, providing a new experience for customized phone accessories. This is also the first time that rock space's Phone Skin Printer and Heat Transfer Machine have been shown at the exhibition, attracting the attention and interest of many attendees.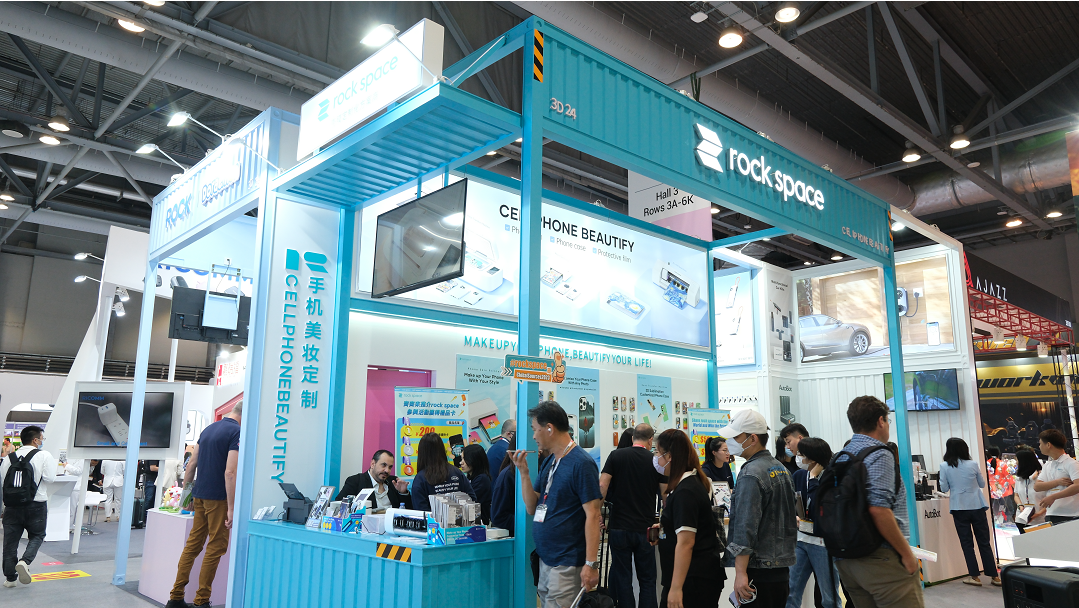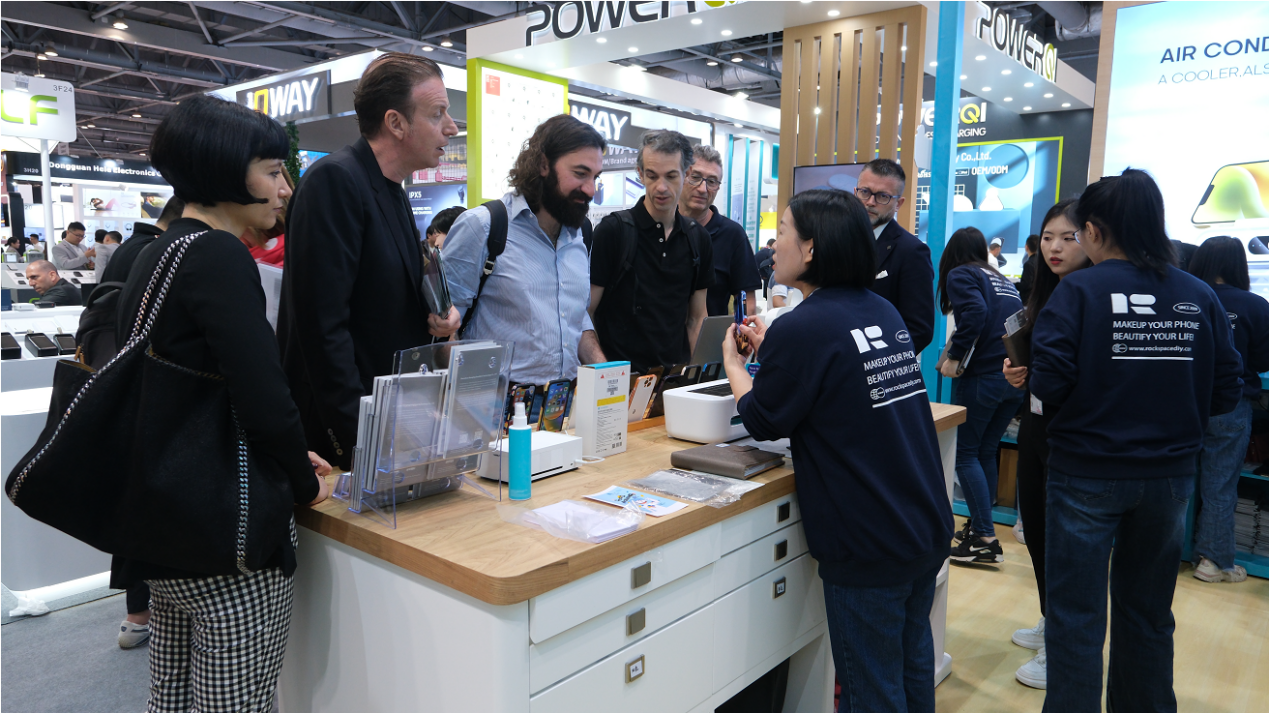 Products solving pain points for users based on their needs
rock space is a company that focuses on innovation and practicality, committed to providing consumers with better products and services. With the huge demand for phone cases and phone skins in the market, rock space has developed two products, the Phone Skin Printer (for printing phone back skins) and the Heat Transfer Printer (for transfer phone cases), to address the pain points of users' needs for phone cases and phone skins, serving the market and meeting the demand of users.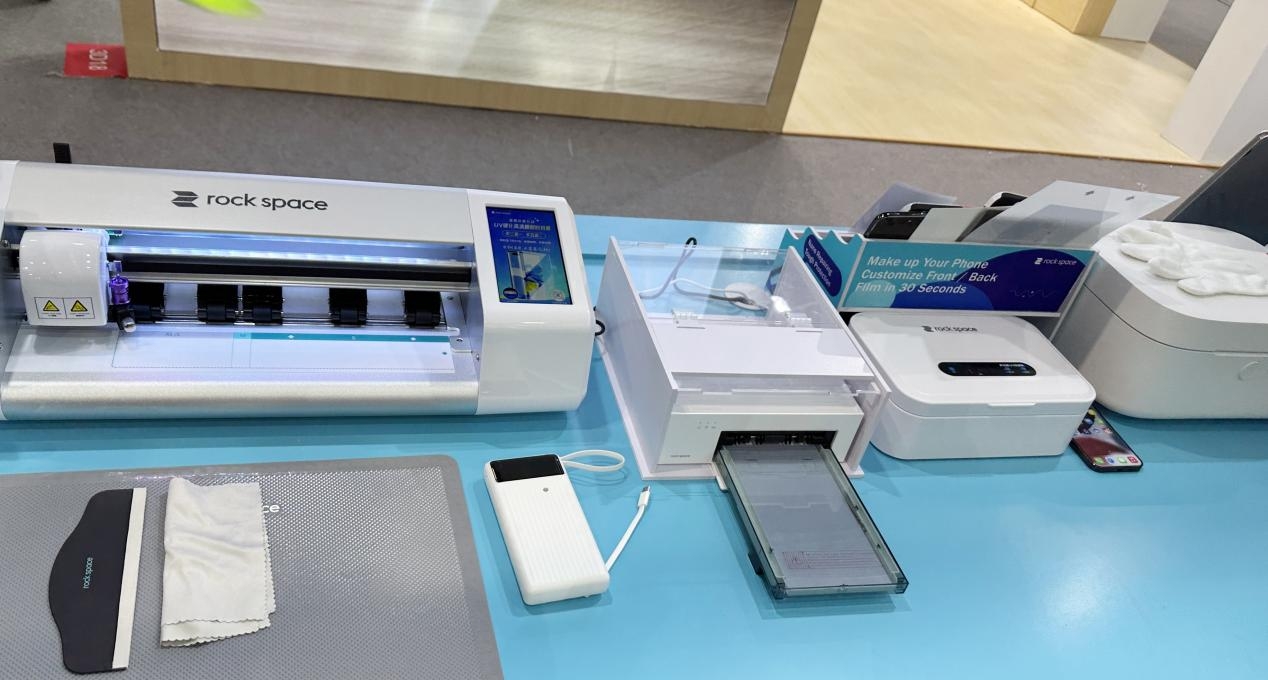 It has been reported that the Phone Skin Printer is a tool for personalized customization that aims to allow consumers to enjoy the fun of customizing the back skin of their phones and feel the realism of what they see. Young people today pursue individuality, but traditional mobile phone skin styles are limited, making it difficult to meet the needs of young users. The rock space Phone Skin Printer supports uploading pictures through mobile phones and can be printed with just one click. Scenery photos, pet photos, group photos, and more can all be customized to meet the diverse needs of different consumers and easily achieve customization differentiation.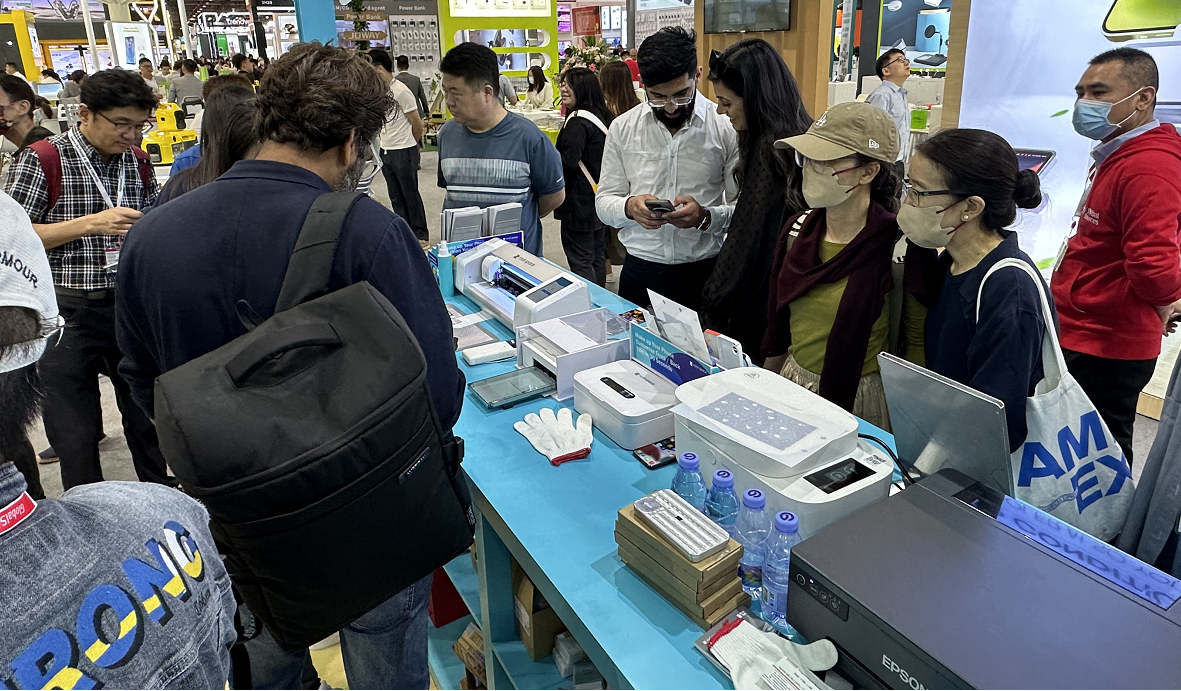 As the materials of mobile phones change and the prices of smartphones rise, users' demand for phone protection is increasing. Due to the high cost of repairs or longer replacement cycles, more people choose to use phone cases to protect their phones. For this reason, rock space has independently developed a Heat Transfer Machine. Its features, such as low noise, environmentally friendly and non-toxic materials, no chemical reactions during machine operation, and small footprint, are deeply loved by their users. With the Heat Transfer Machine, users can print their favorite pictures on phone cases in just a few minutes, showing off their unique personality. For brand stores, it reduces storage and operating costs and eliminates the need to stock various phone cases in advance.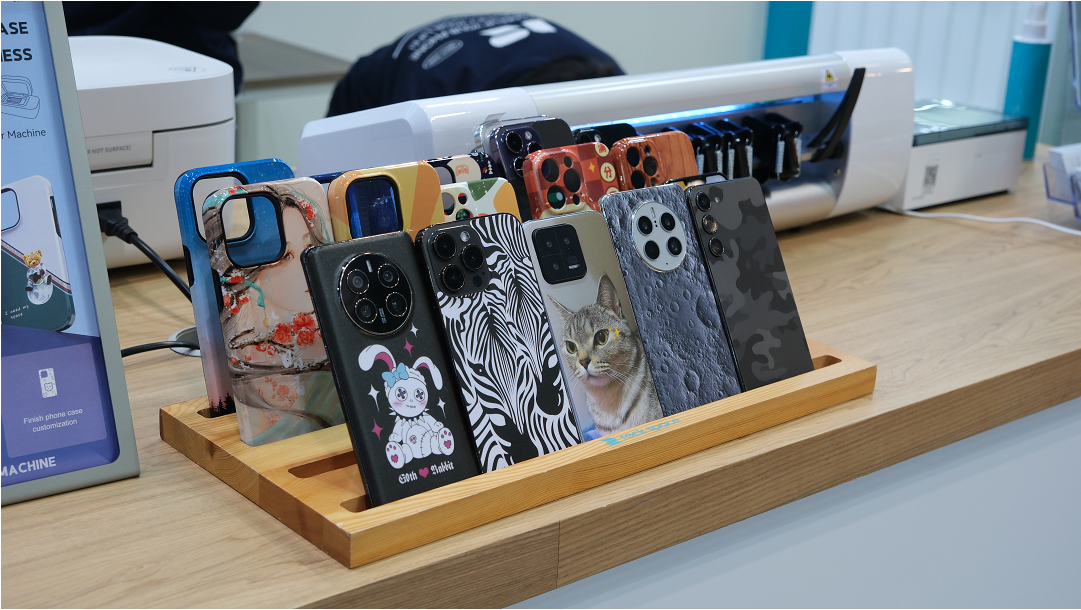 Share rock space with the World and Win a Gift Card!
In addition to showcasing products, rock space also held various interactive activities at the booth, such as printing photos and making phone cases/phone skins, attracting a large number of participating guests. Additionally, rock space launched the "Share rock space with the World and Win the Prize!" activity, providing a variety of gift cards for visitors who come to visit. From April 11th to April 27th, users can take a photo or video of a rock space product, post their feelings about the product with the hashtag #rockspacexGlobalSources2023 on any social platform (Facebook, Instagram, TikTok). The top 3 participants with the highest interaction on each platform with that topic will receive an Amazon gift card worth up to $50. This allows participants to enjoy more discounts and gifts while visiting the exhibition. If you are unable to participate in the event on site, you can also participate by following the above social platforms and posting your feelings about rock space products with the hashtag. Take action now!

Focus on innovation is an important driving force for business development. Quality is the lifeline of the enterprise, and service is the bridge between the enterprise and consumers. At this year's Hong Kong Spring Global Resources Consumer Electronics Exhibition, rock space showcased its leading technological strength and innovation ability with a focus on innovation, quality, and service. The appearance of Phone Skin Printers and Heat Transfer Machines not only met users' needs for customized phone cases/phone skins but also brought users a brand-new customization experience. It is believed that in the future, rock space will continue to maintain an attitude of continuous exploration and innovation, bringing more surprises and innovation to consumers and users worldwide, and providing more high-quality products and services.