At the ongoing Global Sources Consumer Electronics Show in Hong Kong (From October 11th to 14th), rock space, a global leader in case & film customization for mobile phones, emerged as one of the standout brands at the event. In the first three days of the exhibition, our booth at Hall 3 3D24, garnered significant attention, and our Heat Transfer Machine (Phone Case Sublimation Machine), Phone Skin Printer, and Screen Cutting Machine became hot commodities, adding a touch of tech-savvy coolness to the trade show. The exhibition has one day left, and interested customers are encouraged to come and experience our service up close.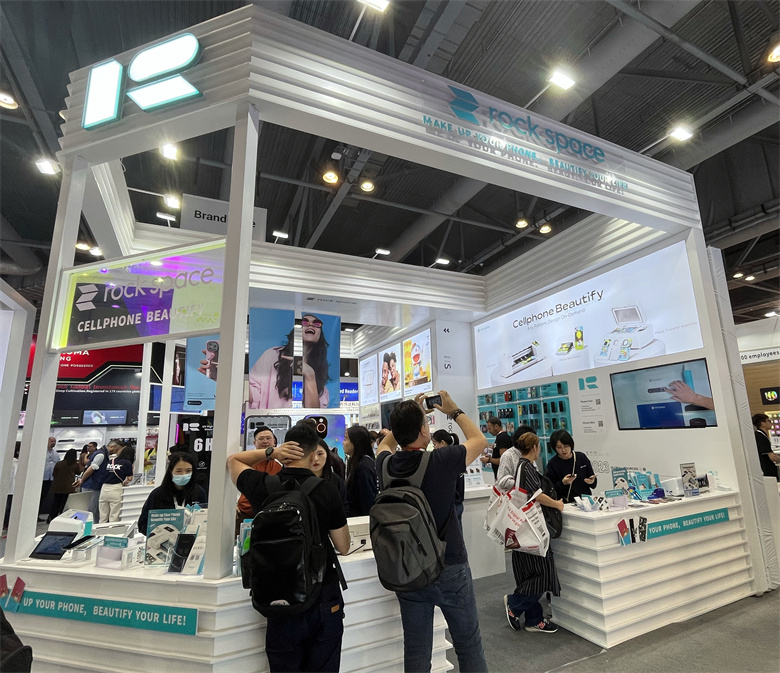 rock space's "Cellphone Beautify" solution was the buzzword of the event, showcasing the brand's immense influence and fashion appeal. Global buyers and media outlets were captivated by the offering, resulting in a constant flow of visitors to our booth.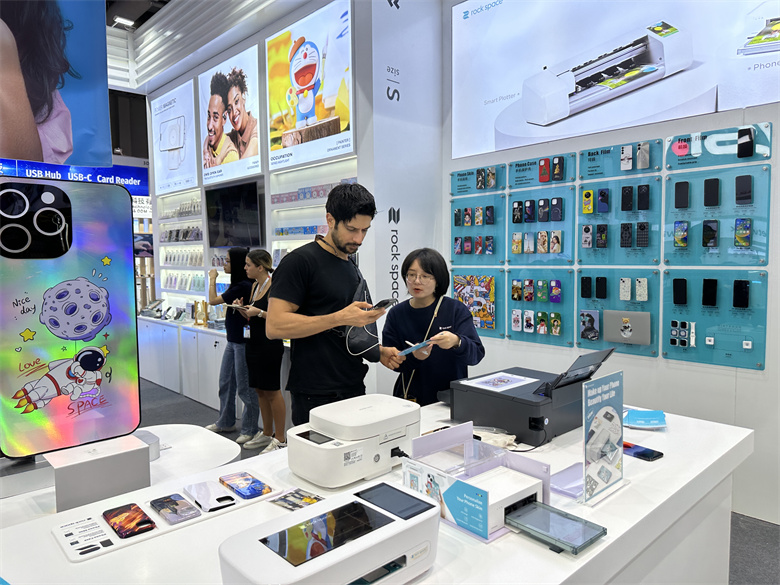 Buyers are now highly impressed with rock space's Heat Transfer Machine for on-the-spot phone case customization, Phone Skin Printer for on-the-spot phone back sticker customization, and Screen Protector Cutting Machines for immediate protective film cutting. These products, which allow users to upload their images for immediate customization, offer a solution for mobile phone stores to reduce inventory and serve as powerful marketing tools to attract customers and enhance product competitiveness.

Visitors also showed a keen interest in rock space's company history, technical capabilities, and product features. The rock space staff spared no effort in addressing visitors' inquiries, making our booth one of the most popular at the event.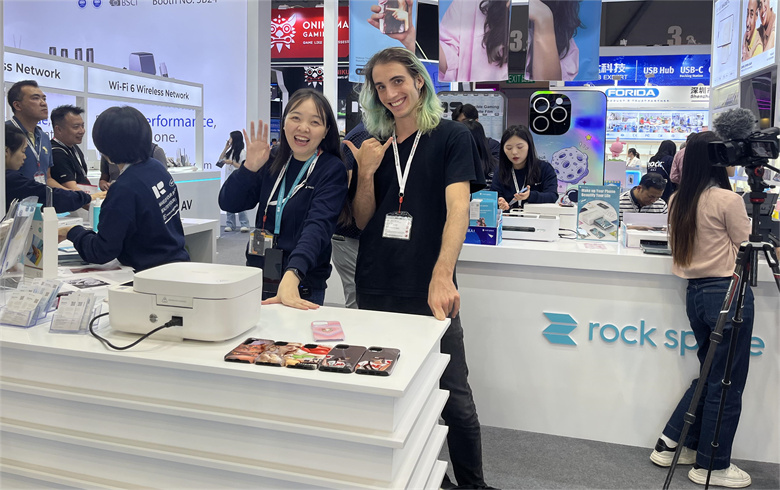 rock space has established strict product testing and supplier certification through collaborations with renowned companies like Huawei, Samsung and Vodafone, ensuring users receive high-quality, high-performance, and reliable products.
Excitingly, rock space is preparing to participate in Gitex Technology Week 2023, which will be held at the Dubai World Trade Centre LLC from October 16th to 20th with booth no. at H12-3. In addition to showcasing our innovative products and solutions, rock space is actively seeking agents for the Middle East market and will be offering a range of attractive incentives and policies for potential partners. Prospective agents and customers are warmly invited to visit the exhibition to explore the possibilities of collaborating with rock space. Don't miss this opportunity to know more about rock space "Cellphone Beautify" and see how it improves store's sales performances!