We are delighted to announce our participation in the upcoming Global Resources Electronics Fair in Hong Kong, taking place from October 11th to 14th, 2023. You can find us at Booth Hall 3 D24. At this exciting event, we will be showcasing our cutting-edge "CELLPHONE BEAUTIFY" solutions, offering customized screen protectors and phone cases to help retail store gain more sales opportunities as well as simplify inventory.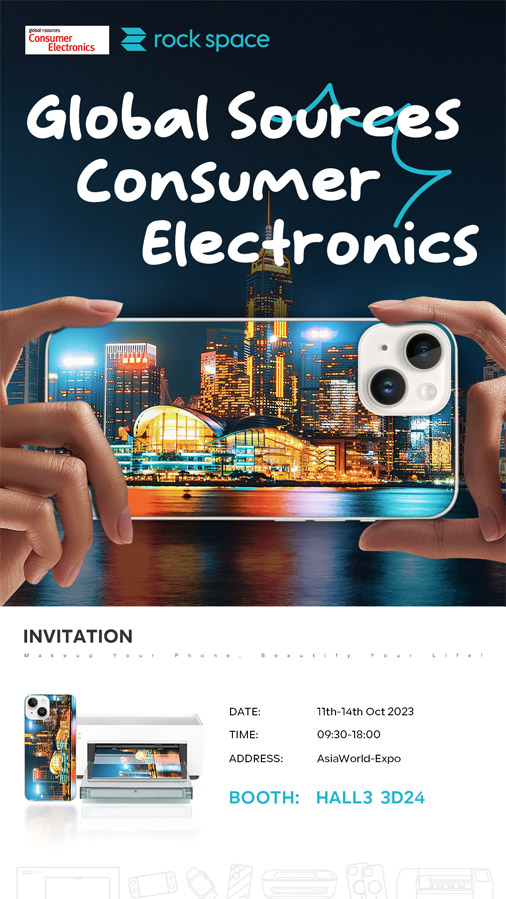 In a world where our smartphones are essential companions in our daily lives, we understand the importance of not only protecting these valuable gadgets but also adding a touch of personalization to reflect personal unique style. That's where our "CELLPHONE BEAUTIFY" solutions come into play.
At our exhibition booth, you will have the opportunity to explore a wide range of options for protecting and beautifying smartphones. Our Screen Protector Cutting Machine and Phone Skin Printer offer on-site customization for both front and back screen protector. Most importantly, you are welcomed to experience designing patterns as you like and customize a personalized back film. Meanwhile, our Heat Transfer Machine enables to turn a photo into a phone case on-site in a few minutes, which is an efficient equipment to take your business to the next level.
We cordially invite you to visit our booth at the Global Sources Hong Kong Consumer Electronics Trade Show to experience the future of smartphone protection and personalization. Our knowledgeable team will be on hand to assist you in discovering solutions that align with your business needs.
Make a note on your calendar, and we look forward to welcoming you at our booth from October 11th to 14th. Together, let's embark on a journey to redefine and beautify the world of mobile devices.