From April 26th to 29th, 2023, the 31st China (Shenzhen) International Gifts, Handicrafts, Watches& Houseware Fair, and the 11th China Mobile Electronics Fair grandly open at the Shenzhen International Convention and Exhibition Center. As the largest and most influential trade fair for gifts and home products in China, the fair attracts more than 4,500 high-quality exhibitors and 250,000 professional buyers from all over the country to discuss industry development trends and showcase the latest product creativity and design concepts.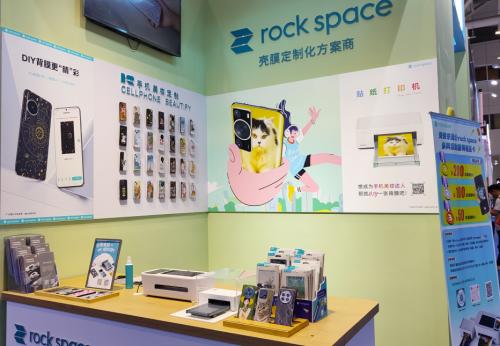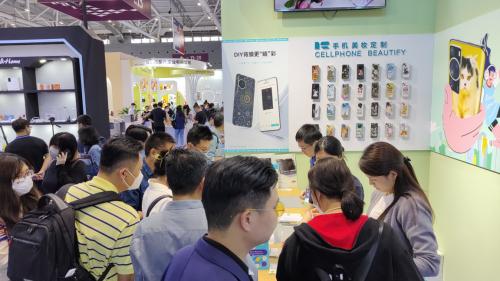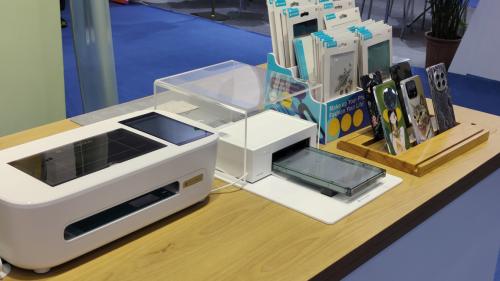 At this fair, rock space, as a global leading customization solution provider for phone cases and protection films, showcased our innovative product combo - the phone skin printer and screen cutting machine, which proved to be promising products due to their high quality, high performance, and high reliability, and have been well received by users.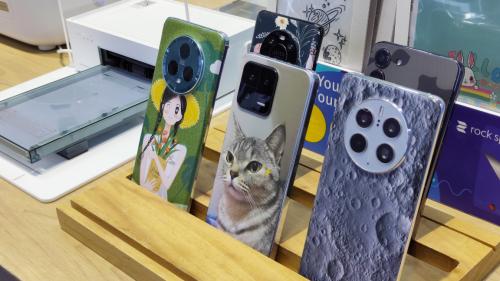 rock space's phone skin printer made its debut at the HK Global Sources Consumer Electronics Show in April this year and received a lot of attention from buyers and positive reviews from users. The rock space phone skin printer supports uploading images from user's mobile phone. Personal photos, text, patterns, hand-drawn images,doodles, or emojis, all of which can be easily turned into cute back skins of phones, adding fun and personality, and meeting people's personalized needs.
rock space's phone skin printer uses thermal sublimation printing technology. It delivers clear image quality and fast printing speed without any ink cartridge required. It also supports customization, allowing users to design personalized photos of people, parent-child, and pets. The rock space phone skin printer also features an innovative integrated magnetic design. When the paper tray is not in use, it can be directly attached to the main body, making storage easier and convenient without taking up a large area of space.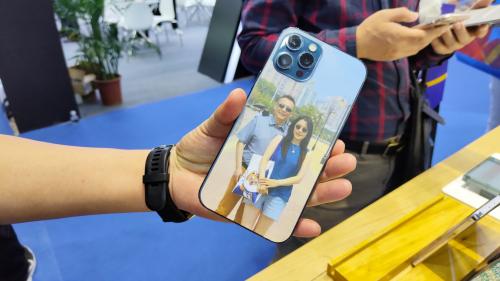 rock space's star product, the screen protector cutting machine, can accurately cut a screen protector or back film based on product models and screen sizes. The combination of screen protector cutting machine and phone skin printer achieves on-demand printing and cutting, with no restrictions on phone models or patterns. Therefore,it helps stores reduce traditional back film inventory, attract more customers, and increase store revenue.