Innovation creates a smart future. The birth of screen protector cutting machine undoubtedly brought new changes to the mobile phone film industry. With the leading concept of "cutting on-demand, one film for various models", rock space screen protector cutting machine (also known as Smart Plotter) can cut different types and sizes of protective films with one click in just 30 seconds, which solves the problem of large inventory for mobile-phone retailers, greatly reduces the waste of resources in the film industry, and also brings a brand-new user experience to consumers.
At present, the cumulative global sales volume of rock space screen protector cutting machine has exceeded 50,000 units, and it has been stationed in more than 50,000 stores, covering more than 100 countries and regions around the world, and continues to create benefits and value for customers.
Recently, rock space launched the industry's first screen protector cutting machine with built-in voice assistant – ZC3-B. rock space ZC3-B continues the excellent quality of ZC series, and obviously it has competitive advantages among similar products due to its approachable price. rock space ZC3-B is light in size and fashionable in appearance, and is suitable for all large, medium and small mobile phone /3C accessories stores and shops.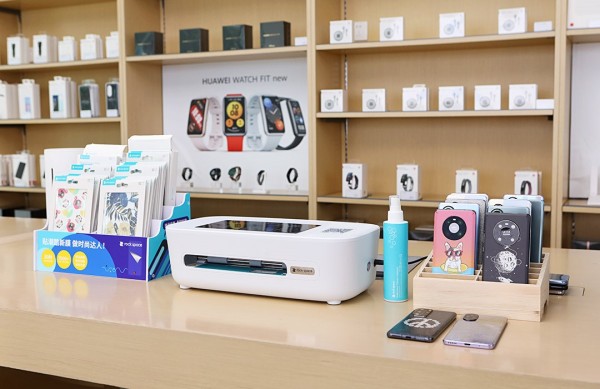 Scene Upgrade Brings Brand-new Human-machine Interactions
rock space ZC3-B screen protector cutting machine features highly stable connection with mobile phone. After downloading the App, users can control the machine to cut film on mobile phone, which creates smooth and seamless user experience. ZC3-B can also be simply upgraded to WiFi version which comes with smart touch screen. Merchants only need to purchase an extra smart touch screen and install it with ease. After WiFi connection, user can directly operate on the touch screen, efficient and convenient.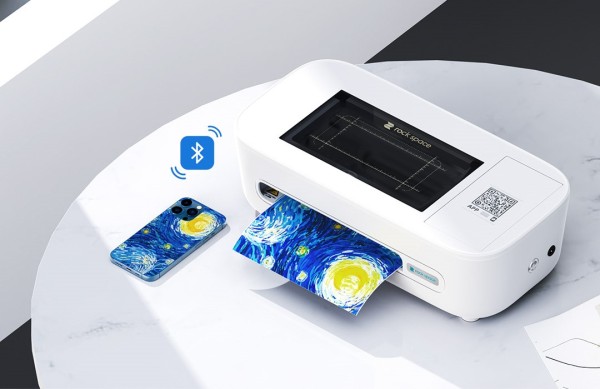 rock space ZC3-B initiated "built-in voice assistant". After the film enters the machine automatically, the user only needs to tell the machine the model template he wants to cut, and ZC3-B cutting machine can immediately respond and automatically search.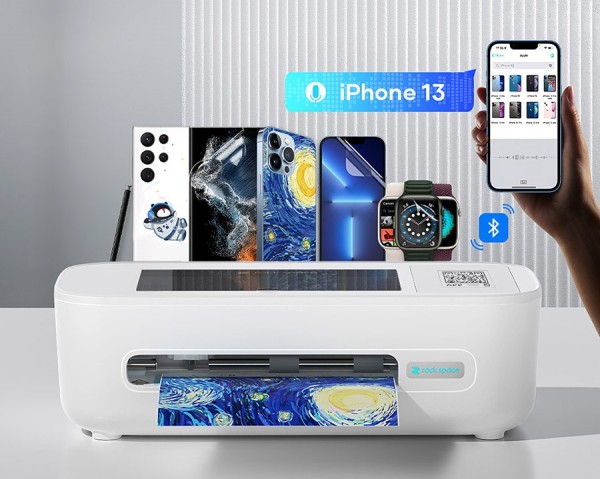 rock space provides consumers with a wide range of screen protectors, such as high-definition film, matte film, anti-blue light eye care film, privacy films, etc., as well as cool and fashionable back films deeply loved by consumers, with various patterns and trending styles.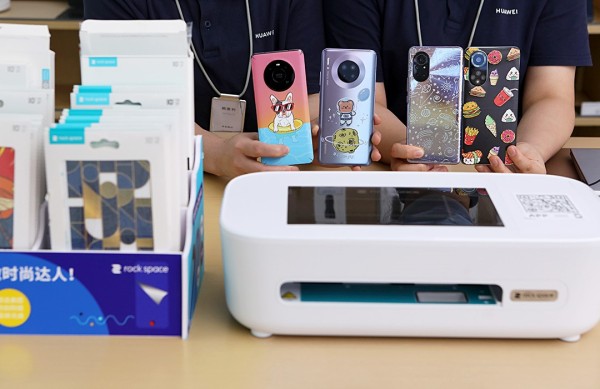 Efficiency Upgrade Creates More Business Values
rock space ZC3-B screen protector cutting machine firstly adopts double-track design with cutting accuracy as high as 0.05mm, setting another new record in the industry. At the same time, the effective cutting area is increased by 15%, that is to say, large mobile phone doesn't require large protective film, which directly saves the cost of films for merchants.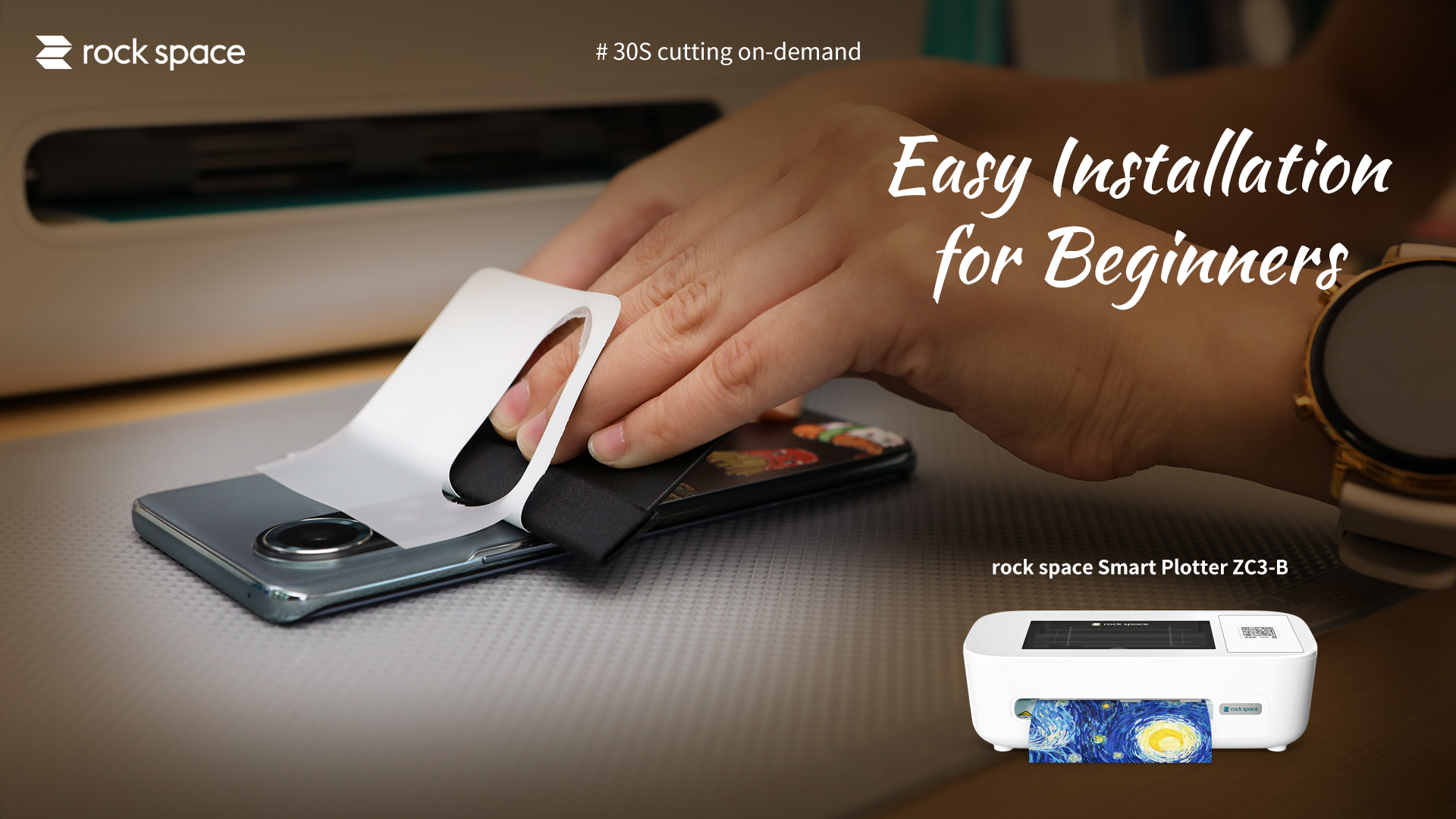 rock space ZC3-B screen protector cutting machine covers 19,000+ templates and the number continues to grow. It includes famous mobile phone brands like Apple, Samsung, Huawei, Xiaomi, OPPO, VIVO as well as unknown brands. Whether it's an old delisted model or a latest flagship phone, rock space ZC3-B can easily cut a precise film to perfectly fit for your device. Meanwhile, the template of new flagship model can be updated to its database within 24 hours, which empowers merchants to gain prior sales opportunities. Like the previous ZC series screen protector cutting machines, ZC3-B can automatically count the cutting data. The sales data of brands, models and film varieties cut every day are all visible at a glance, so that merchants can easily grasp the sales and operation status of stores to make better marketing strategies.