Honor, a leading smartphone brand, unveiled its highly anticipated Honor 90 Series in Malaysia on July 20th. rock space was invited to the media launch event on the same day and also took part in two recently concluded roadshow activities organized by Honor, spanning a total of 10 days. The first round of roadshows took place from July 26th to July 30th at 1 Utama, while the second round was held from August 2nd to August 6th at IOI City Mall.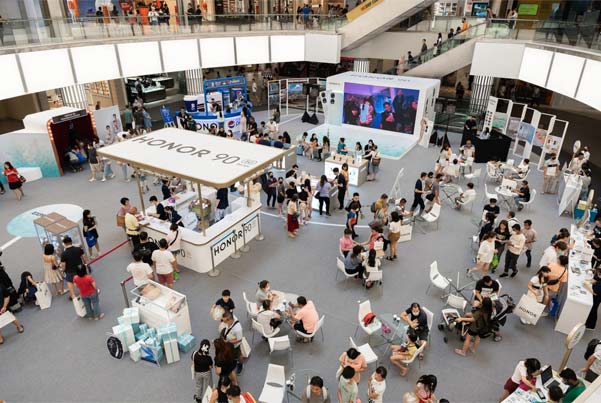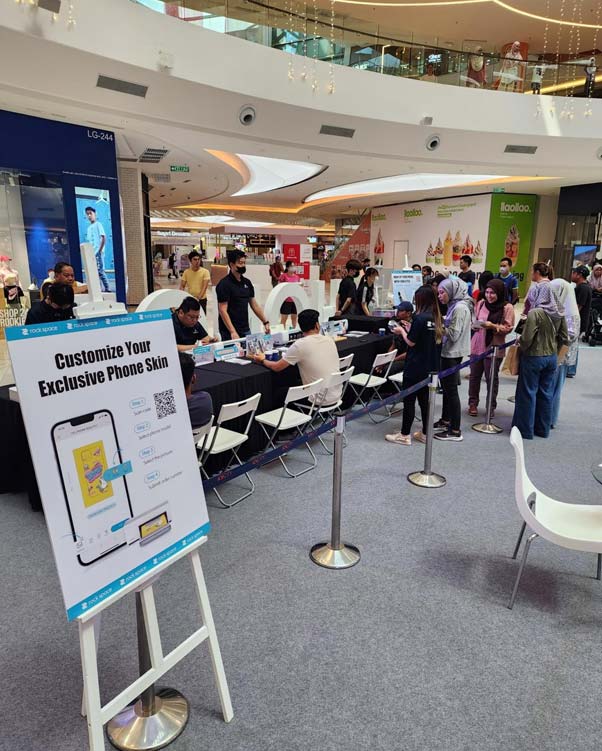 At the events, rock space showcased a range of innovative products including Screen Protector Cutting Machine, Phone Skin Printer, and UV Screen Protector, introducing attendees to the revolutionary concept of "Cellphone Beautify" customization solutions. The products garnered significant attention, with crowds flocking to the booth to get a firsthand experience. Customers who purchased Honor smartphones during the events were delighted to customize a complimentary phone skin provided by rock space. The process was simple - users only needed to scan the QR code displayed on the posters, select their device model and preferred photo, and submit an order. The phone skin printer swiftly printed the chosen design, which was then precisely cut by the smart plotter for seamless application onto the phones. The phone skins were known for their precise fit, tight adherence, and, most importantly, the high-quality dye sublimation printing technology that ensured clear and highly detailed images with excellent scratch resistance. Customers who experienced the products at the events were full of praise and enthusiasm.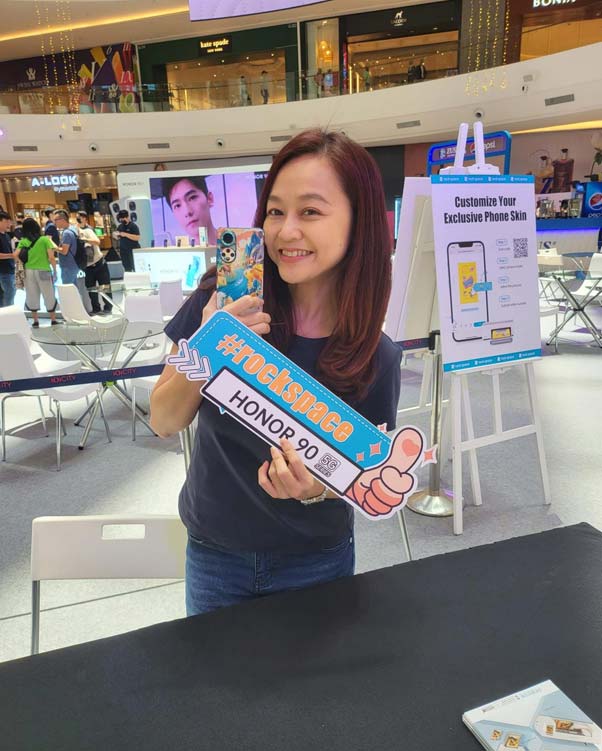 One customer, who had the opportunity to try the custom phone skin and the UV screen protector, expressed their satisfaction. They highlighted the high hardness of the UV screen protector, which provided a similar feel to tempered glass, while also appreciating that it didn't add bulkiness after application. The customer also praised the responsive touch sensitivity. Another customer was impressed by the ability to personalize their phone with any desired pattern using the Phone Skin Printer. He found the products highly practical and planned to recommend them to a friend who runs a mobile phone accessories business, recognizing the solution they provided for inventory management and the potential for increased footfall and revenue at stores through personalized customization services.
The roadshows showcased rock space's commitment to delivering innovative accessories that enhance the user experience, aligning perfectly with Honor's vision to provide cutting-edge devices. The overwhelmingly positive feedback from customers at the events demonstrates the growing demand for personalized and high-quality smartphone accessories. This collaboration not only drives customer satisfaction but also generates additional business opportunities and revenue for retailers.