With the release of highly anticipated iPhone 15 series, rock space is back with products that are poised to take your business to the next level by meeting your demand for high-quality protection products. We're proud to introduce our customized protection solutions tailored specifically for your needs.
1. Phone Screen Protectors: Crafted for Phone Stores
rock space uploaded the templates of iPhone 15 series on the same day it was released. With accurate size and seamless fit, rock space screen protectors perfectly fit for iPhone 15 series. For the screen protector, we have UV screen protector and flexible screen protector. Our UV glass-like screen protector, once cured under UV light, boast a solid 6H hardness, making them resistant to scratches and incredibly durable. The flexible film is also known as hydrogel screen protector. It comes with automatic healing capabilities to ensure screen remains in fine condition. To meet customer's diverse demands, rock space offers HD screen protector, matte phone screen protector, anti-spy screen protector, etc., all coming with easy installation and desired performances.

When it comes to mobile back protector, we offer a rich variety of materials and textures. What's more, we support on-demand customization with the help of Phone Skin Printer, which allows customer to print & cut whatever pattern they like for their phones. This not only reduces inventory pressure but also attracts more customers to your store.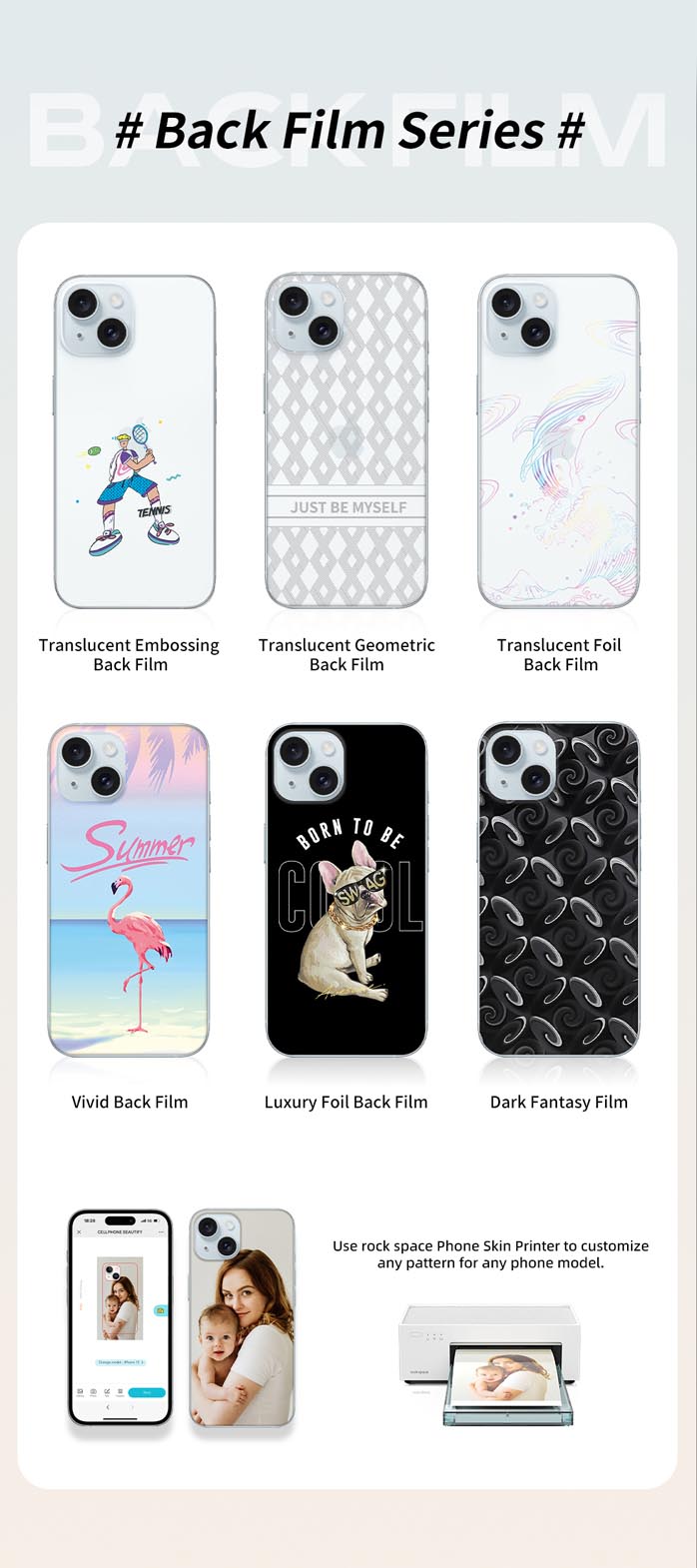 2. Protective Cases: Stand Out with Custom Artistry
Thanks to rock space Heat Transfer Machine, turning creativity into reality becomes easy. Whether your customer prefers a single-layer or double-layer case, rock space can transfer high-definition graphics onto both, providing comprehensive protection for their new iPhone 15.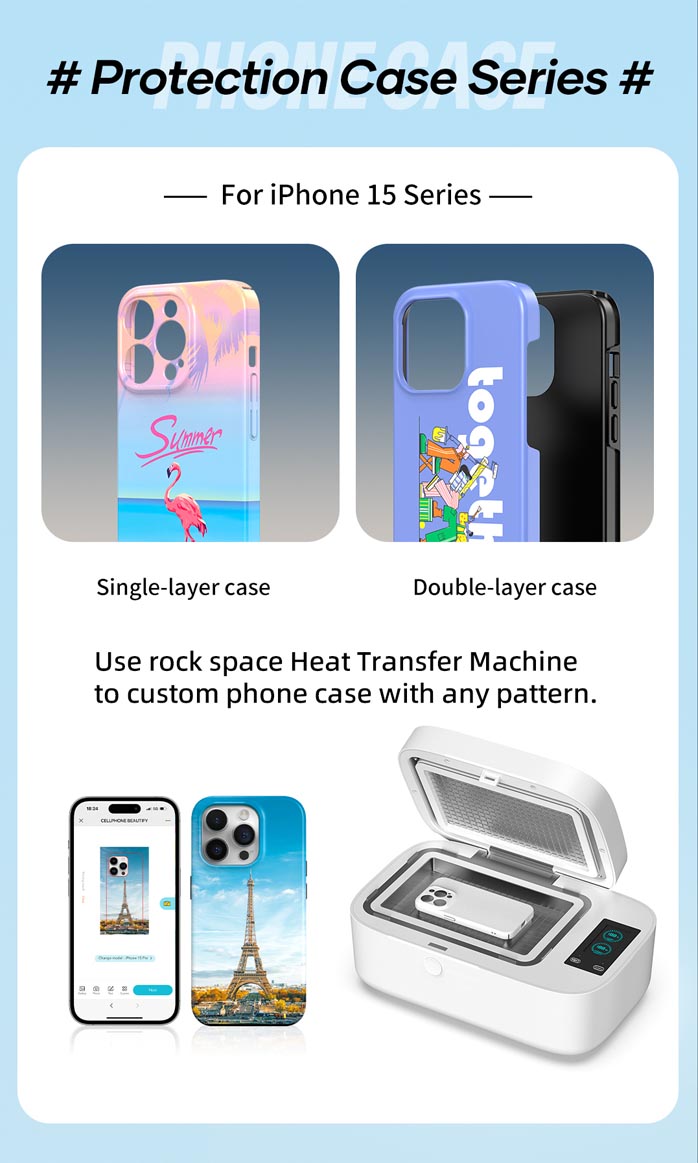 In conclusion, rock space is at your service, providing tailored solutions to meet the protection needs of your phone store. Our diverse range of screen protectors and customizable cases ensures that you can offer your customers top-notch protection without compromising on style or functionality. With rock space, your store will not only thrive but also set new standards in the industry.