At the beginning, let's take about the sublimation technology. It offers several advantages, including:
High-Quality Printing: Sublimation technology provides high-quality, vibrant, and long-lasting prints. This is because the process uses heat to transfer the dye onto the blank case, resulting in deep penetration and adsorption of the dye into the material, creating a durable, high-resolution image.
Durability: Sublimation prints are highly durable and resistant to fading, peeling, and cracking, making them ideal for phone case.
Environmentally friendly: Sublimation technology is an environmentally friendly printing method since it produces minimal waste, and the inks used are water-based and non-toxic.
Overall, sublimation technology is a highly versatile, durable, and cost-effective printing method that produces high-quality, vibrant, and long-lasting prints.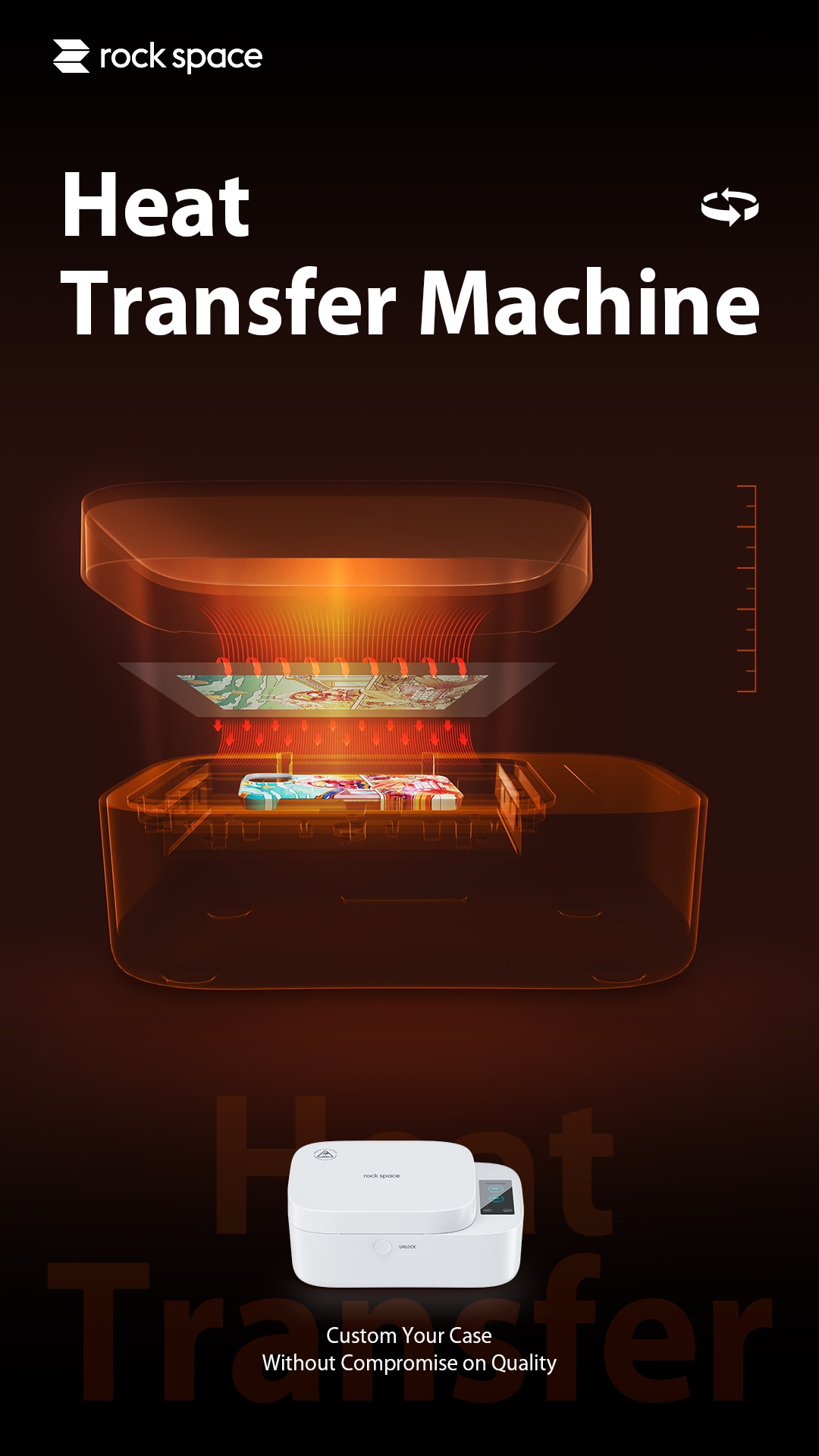 Meanwhile, sublimation phone cases are better than traditional UV phone cases
Sublimation phone cases are more durable than UV phone cases since the ink is infused into the material rather than just being applied to the surface. This makes the image less likely to scratch or peel off over time.
And what's more, sublimation printing produces high-quality, vibrant, and detailed images that are sharper and more accurate than UV printing, which tends to be more pixelated. rock space phone case printer can transfer the pattern on not only the back of case, but also the sides of case, making the pattern more complete and vivid.
As mentioned above, sublimation printing uses water-based inks that are eco-friendly and produce less waste than UV printing, which uses UV-curable inks that can be harmful to the environment.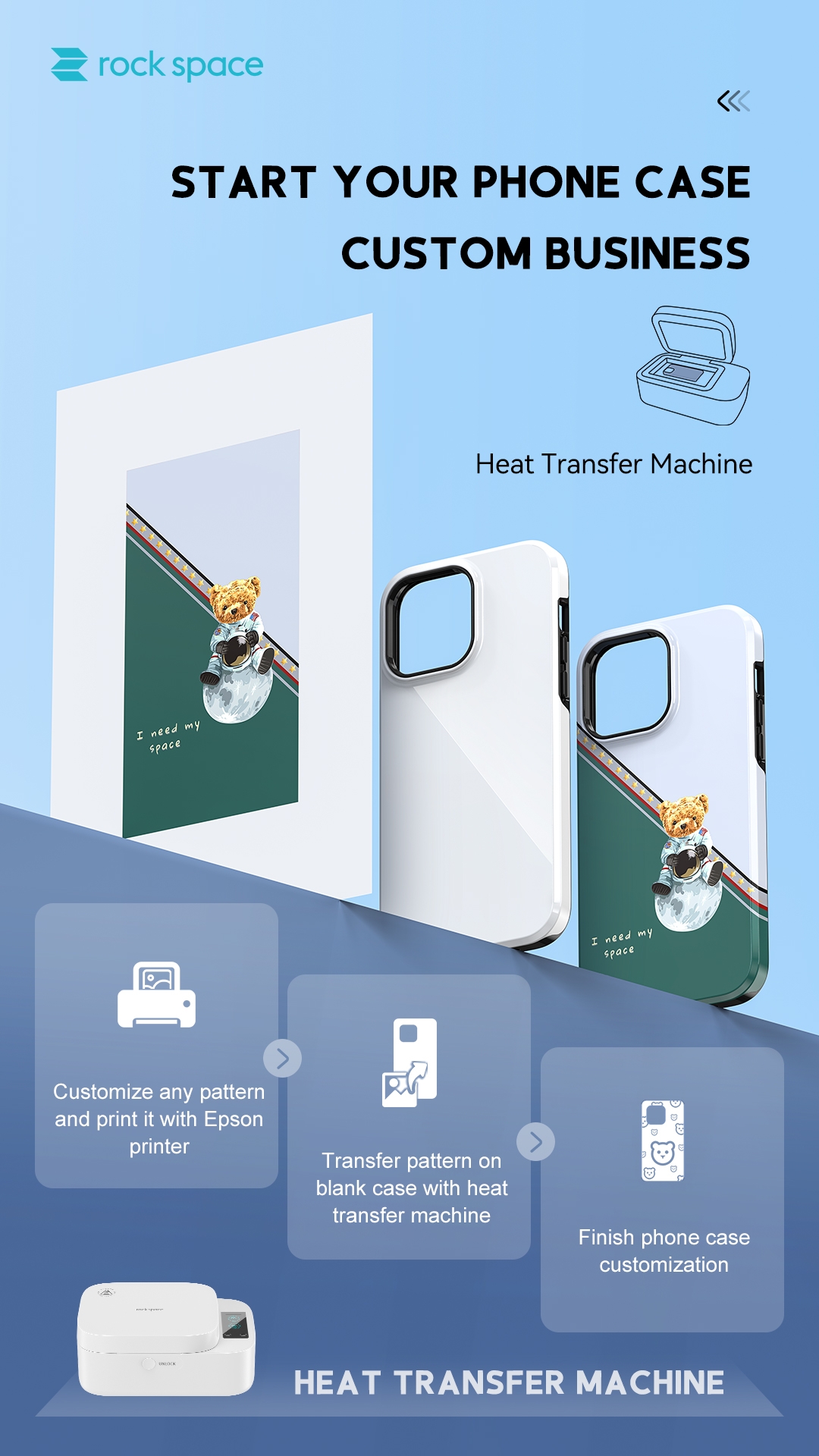 Nowadays, people prefer to be unique and special. rock space makes phone case customization easier to users. With rock space phone case sublimation printer, People can customize an exclusive phone case with whatever photo they like. They can choose a photo from their own album or from rock space default photo gallery. Thanks to the sublimation technology, the case is of high definition with long-lasting colors and durable quality. rock space offers 2 kinds of phone cases for option, single layer case and double layer case. They both provides all round protection and 3D sublimation details, bringing users impressive experience.