Berlin, Germany -rock space's European subsidiary is making waves at IFA Berlin 2023 exhibition with its cutting-edge "Cellphone Beautify" solution. Their showcased screen protector cutting machine, phone skin printer and heat transfer machine allow customers to upload their own designs and create unique back films or phone case, providing a valuable tool for mobile phone retailers to boost foot traffic, increase revenue, and enhance competitiveness.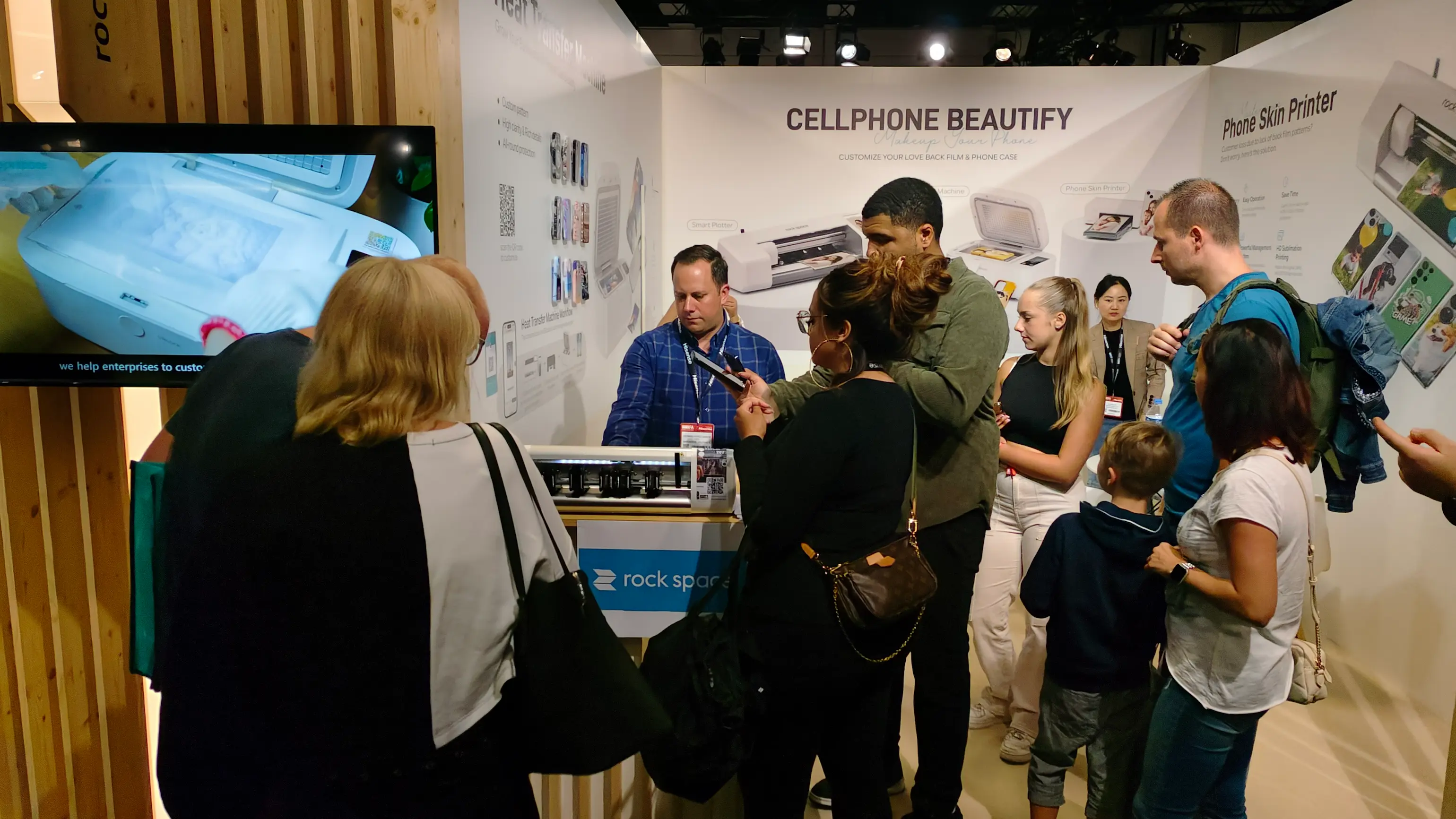 This innovative solution offers a personalized touch to mobile phone accessories, empowering retailers to offer a distinctive product that caters to individual tastes and preferences. By allowing customers to customize their own back films or phone cases with patterns, designs, or personal images, rock space opens up exciting possibilities for mobile phone retailers to stand out in a competitive market.
The process is simple and efficient: customers can upload their desired artwork or design directly at the booth, and the screen protector cutting machine & phone skin printer can transforms it into a one-of-a-kind back film while the heat transfer machine converts people's design into exclusive phone cases. This feature not only adds a unique selling point for retailers but also enhances the overall shopping experience for customers, fostering brand loyalty and positive reviews.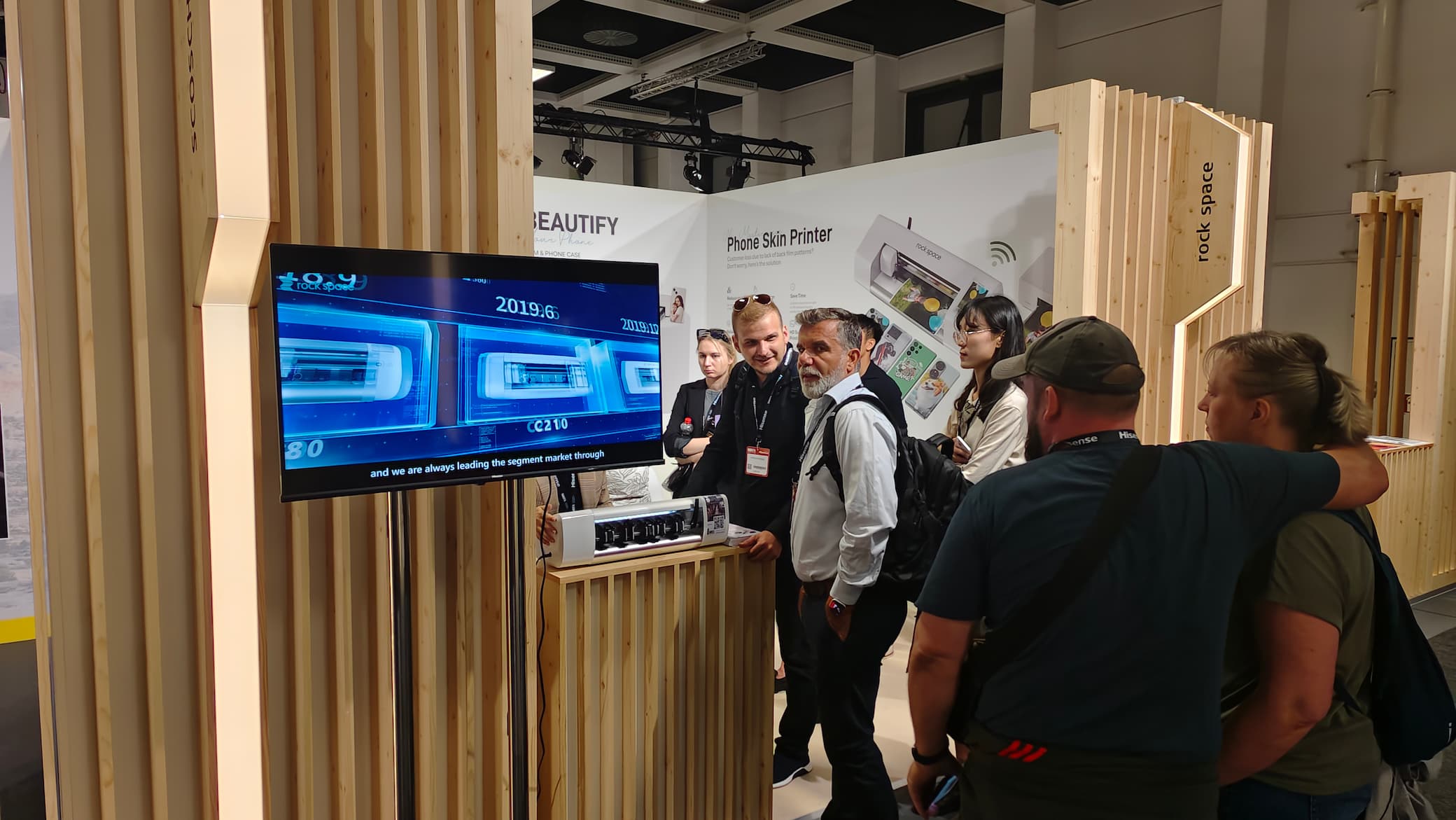 Our European team is excited to showcase this groundbreaking solution at IFA Berlin 2023, which runs from September 1st to 5th. Visitors are invited to explore the product firsthand at their booth located in IZONE Hall 7.2 B303.
Don't miss this opportunity to witness the future of mobile phone customization and its potential to boost your business.
For more information, please visit the booth at IFA Berlin or contact their representatives at the exhibition. Join us at IFA Berlin 2023 to experience the game-changing "Cellphone Beautify" solution.